We provide high quality audit and other attest services to federal, state and local governments, nonprofit organizations and commercial entities. Whether your agency or company is up-and- coming or a large, well established organization, Davis Farr LLP is able to meet your needs through our personalized, responsive service and communication you deserve.
Financial Statement Audits
Annual financial statement audits of local governments, special districts and nonprofit organizations in accordance with generally accepted auditing standards and Government Auditing Standards.
Overhead Audits
Audits of indirect costs of architectural, engineering and other construction-related companies performed in accordance with the Federal Acquisition Regulation (FAR) and American Association of State Highway and Transportation Officials (AASHTO) guidelines.
Single Audits
Single Audits of federally-funded assistance agreements and negotiated contracts, as well as all engagements involving internal control related to major programs and an opinion (or disclaimer of opinion) on compliance with laws, regulations, and the provisions of contracts or grant agreements that could have a direct and material effect on each major program in accordance with the Uniform Administrative Requirements, Cost Principles, and Audit Requirements for Federal Awards.
Compliance Audits
Agreed-Upon-Procedures and other compliance audits in a variety of areas including Transient Occupancy Tax audits, Franchise Tax audits, Management Agreement audits, purchasing compliance audits, Prop 218 compliance procedures, and many others.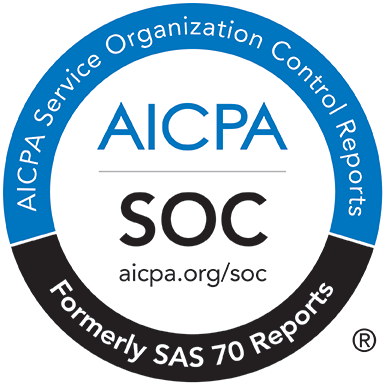 SSAE 16 Audits
Statement on Standards for Attestation Engagements (SSAE) Number 16 audits of the internal controls of service organizations. We perform SOC 1, SOC 2 and SOC 3 audits. One of our partners is a co-author of Practice Aids for Reporting on Controls of Service Organizations, published by Thomson Reuters/PPC.
Reviews and Compilations
Financial statement reviews and compilations performed in accordance with Statements on Standards for Accounting and Audit Services (SSARS), issued by the AICPA Accounting and Audit Services Committee (ARSC).
Cost Incurred Audits
Audits of costs incurred on grants/contracts to ensure compliance with the terms of the grants/contracts. Extensive audit work has been performed for a variety of federal agencies.
Performance Audits
Audits performed in accordance with AICPA consulting standards evaluating the efficiency and effectiveness of operations.
Pre-Award Pricing Reviews
Agreed-upon procedure engagements focusing on the reasonableness of the costs proposed to perform work for a government agency or under a grant proposal.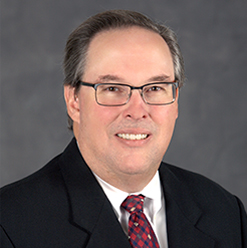 Marc Davis, CPA
Has in excess of 30 years of experience in governmental auditing, accounting and consulting. His experience includes financial statement audits, financial/compliance audits, cost incurred audits, performance audits, management audits, operational audits pre-award pricing reviews and agreed-upon procedures. Mr. Davis was instrumental in development of the firm's infrastructure valuation policies and procedures in accordance with GASB Statement Number 34 and performing numerous infrastructure valuations for cities and counties. He has a strong internal control background and is a co-author of ePractice Aids for Reporting on Controls of Service Organizations, published by Thompson-Reuters. Mr. Davis has been a past speaker at the Association of Government Accountants national professional development conference on the usefulness of SSAE 16 audits by government agencies. He is a certified public accountant and has a degree in Business Administration, with an emphasis in Accounting from California State University, Fullerton.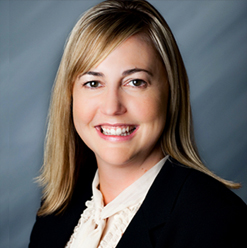 Jennifer Farr, CPA, MBA
Has been practicing accounting and auditing since 1997. Jennifer's technical expertise is in performing financial statement audits, single audits, agreed-upon-procedures, and compliance audits for government and not-for-profit entities. Ms. Farr has a Bachelor of Arts in Business Administration, a Bachelor of Arts in English, and a Masters of Business Administration from California State University, Fullerton. She has been a licensed CPA since 1998 and is a member of CSMFO, CalCPA and AICPA. Ms. Farr is Chair of the United Way of Orange County Financial Review Committee and sits on the United Way's Community Investment Cabinet. She is also Treasurer of Advisors in Philanthropy, Los Angeles Chapter.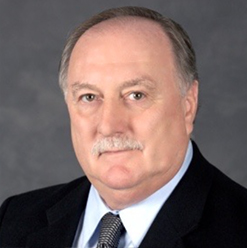 Ronald E. Rolwes, CPA, CFE
Has 40 years of experience auditing non-profit organizations, commercial for profit organizations as well as various federal governmental agencies. In addition to being a CPA, Mr. Rolwes is also a Certified Fraud Examiner (CFE). Mr. Rolwes has been involved with the Department of Justice (DOJ) "Debtor Audit" Program as well as the engagement partner for the Executive Office of the United States Trustee (EOUST) Chapter 7 trustee performance audits and Chapter 13 financial audits. In addition, Mr. Rolwes has played an integral role in Incurred Cost Proposal (ICP) audits for contractors of Centers for Medicare and Medicaid Services (CMS) and has been extensively involved with cost incurred/compliance audits of grantees of the National Science Foundation (NSF), the Corporation of National and Community Service (CNCS) and other federal and state agencies.